The Fine City!!!

During the summer I had the opportunity to travel to South East Asia. While on my Asian adventure, I stopped in Singapore and found a pretty cool freestyle scene. Click on the picture's below to view some quicktime movies of my rendezvous!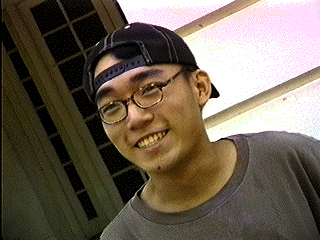 This is Will. He's the man. He's also a member of the BMX e-mailing list. If it wasn't for him, I would've of thought that freestyle was non-existent in Singapore. Through the wonders of the internet, I was able to arrange session with him and the local riders. Click on his picture and you'll withness quicktime movie of Will, stylin' a stick-b. [NOTE: all the MTB biker in the background can do is stand by and watch. ; ) ]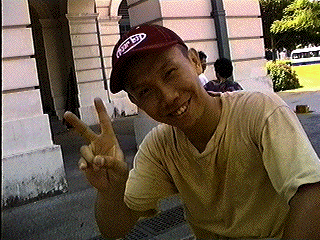 Vincent is a rad flatlander. Click and watch as he manuvers through an elephant glide to spastic backyard Sean Mckinney style.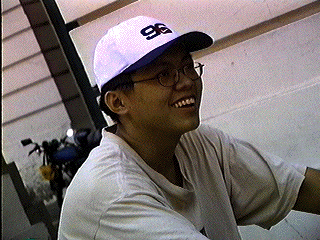 Here we have Alex. He just turned 18 so he has to serve in the Singapore Civil Defense by law. However, he still had time to serve us a quick megaspin. Give him extra bonus points for avoiding the flood light!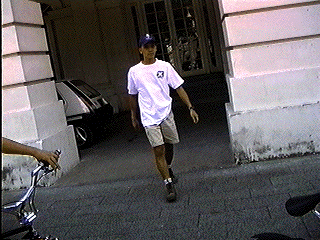 Simon is one of the lucky people in Singapore to own a car. Everyone has to bid for a C.O.E. in order to own a car. Seeing as how the C.O.E. can cost as much as the car itself, Simon is a High Roller!!







If you need any software to play these movies,
you can get it